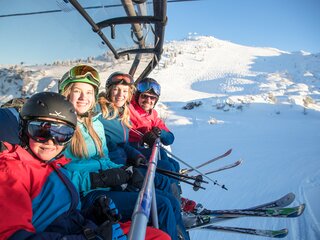 Your sports shop in Waidring
Rent top sports equipment at INTERSPORT Kienpointner
Top advice
Individual and personal
When you visit our sports shops and want to rent something, you'll be served by our highly trained staff, all of whom undergo continuous product training and expert training and have practical experience in many different types of sports.
INTERSPORT Kienpointner: The leading sports shop
Ski, snowboard, cross-country ski and bike rental in Waidring in Tyrol
You'll get the best equipment from us for a successful winter or summer holiday in the Pillersee Valley in Tyrol. Intersport Kienpointner is your rental partner for the Steinplatte bike, hike and ski resort.
Free cancellation
our promise
If you book rental equipment at INTERSPORT Kienpointner in Waidring you remain flexible! You can cancel your reservation anytime without giving any reasons. There is no cancellation fee. This is our service for you - since many years!